←

Back
Autonomous Firebot robot
Our main goal is to develop autonomous robotic fire extinguisher for prevention, early detection and fire extinguishing
What is our goal?
The goal of this project proposal is research and development of a new innovative product in the field of fire protection by conducting research and development activities over numerous IRI themes in the S3 priority region through the collaboration of medium-sized enterprise manufacturing fire extinguishers (Pastor TVA d.d.), small-sized enterprise focusing on research and development (Orqa d.o.o.) and science institution (FERIT). During the project implementation phase, a new complex system will be developed whose main part will be an autonomous robot, with the current working name FireBot, with the goal of fire prevention, early fire detection, and fire extinguishing.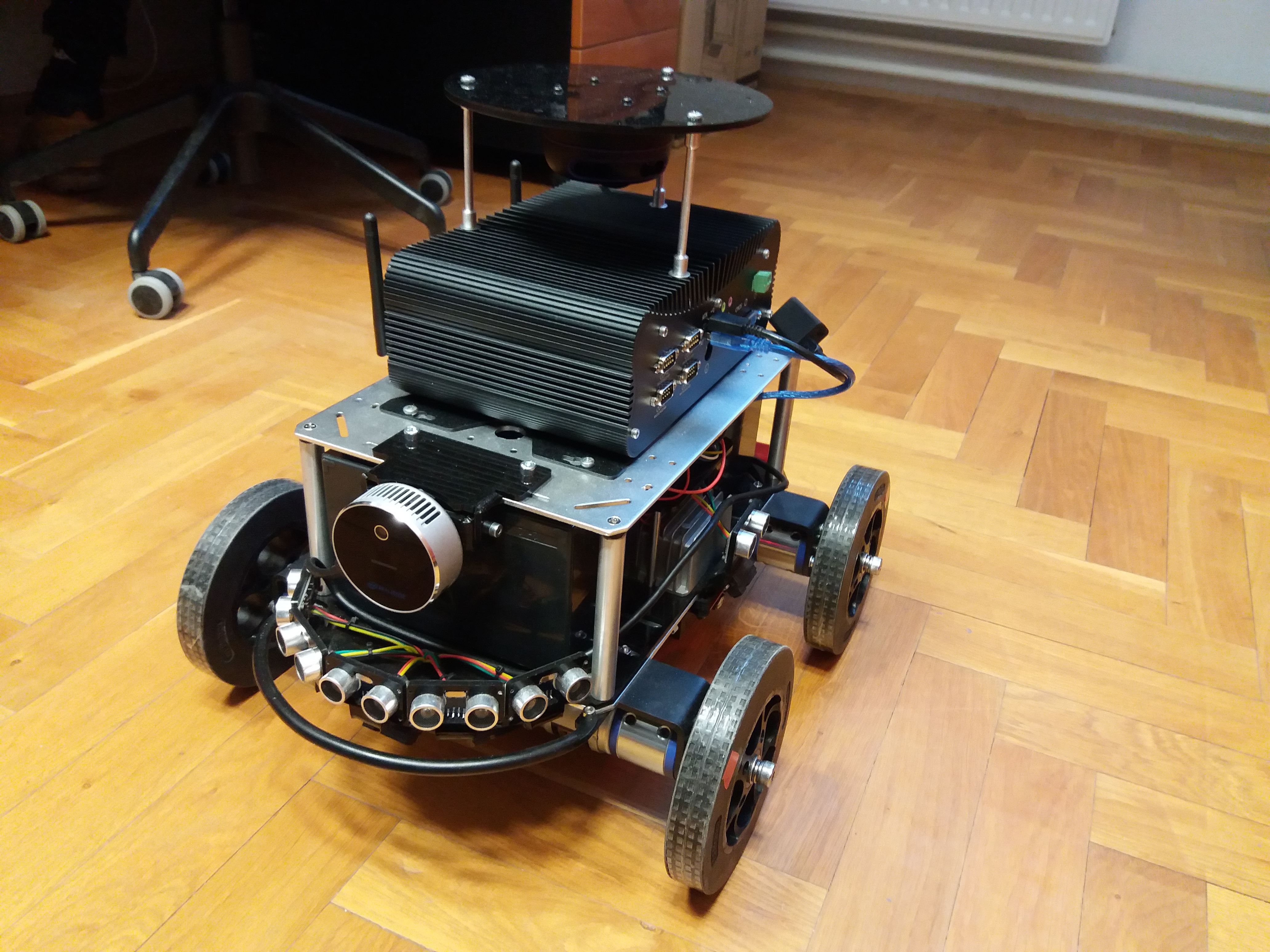 Motivation
Globalization and technology advancements positively affect the economy and new products appearing on the market which mostly enhance existing products by introducing new technologies making interconnected, digital, autonomous, and intelligent products. There must be a coherent, global response to the given challenges. Connected autonomous systems function without human intervention and can understand and interpret their environment. Industry evolution trend is in the development of autonomous products and various devices by using various forms of artificial intelligence, machine learning, etc. (i.e. iRobot Roomba vacuum cleaner, Husqvarna mowers). This project proposal is following said initiative which would significantly improve fire protection by using new technologies with the focus on artificial intelligence and task automation along with the processes of fire prevention, early fire detection, and fire extinguishing.
Project research background
The project outcome will present advancement in the area of research and development in the three main research categories:
Development of a new image processing and early fire detection method based on artificial intelligence and machine learning
Development of a new autonomous navigation method based on deep learning for use in closed spaces with the efficient pathing/patrolling and finding potential fire hazards
Advanced mechanical fire extinguisher constructed to fit inside the autonomous robot and digital control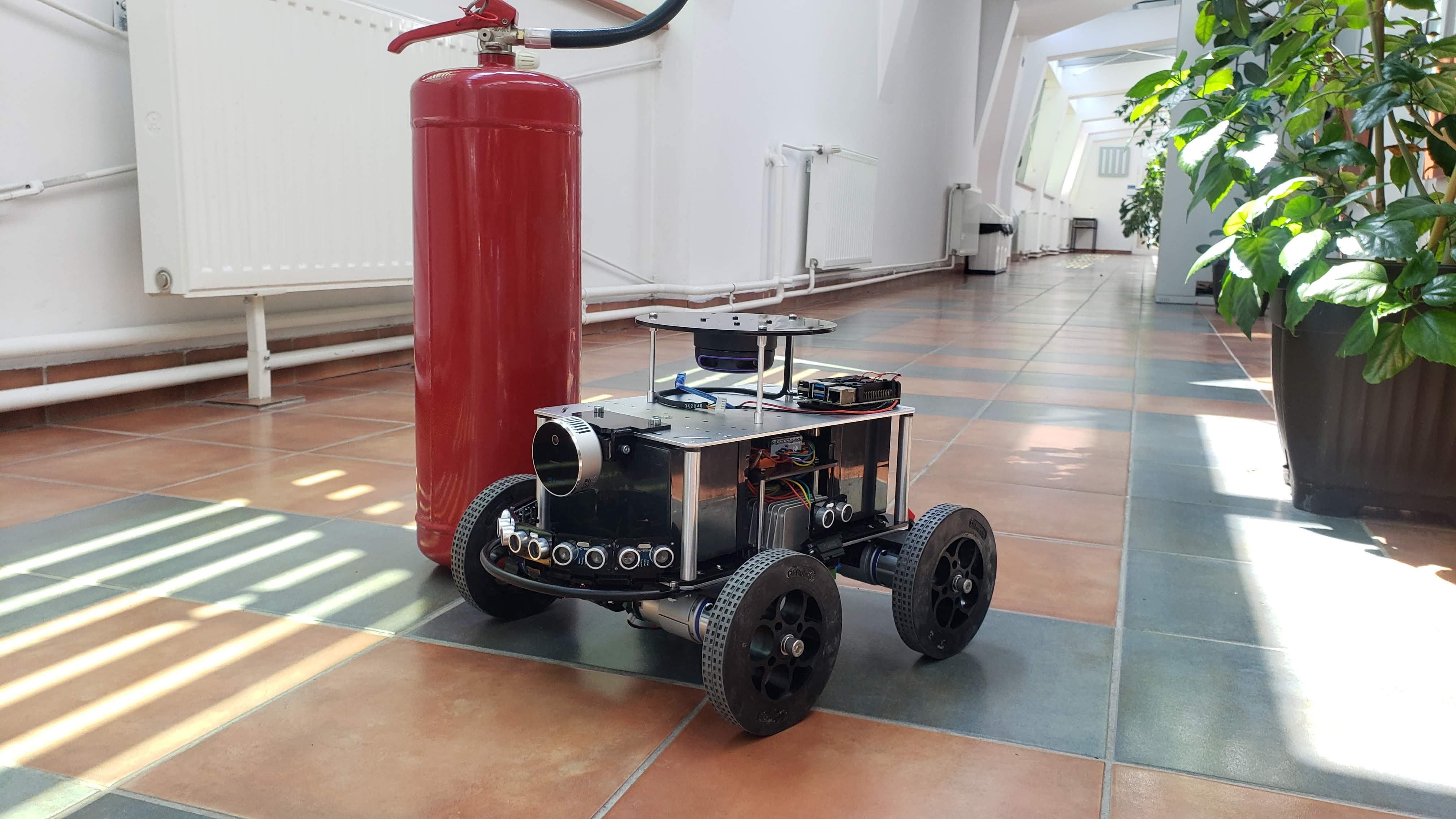 Project description
FireBot's intended use is fire protection of closed business spaces characterized with bigger area and volume in contrast to small office spaces. Moreover, it would be designed to patrol spaces during the night and/or day where humans were absent (warehouses, industrial plants, shopping malls, office spaces, etc.). Surveying the current market and internet resources, we are concluding that the project result, which would be based on the research and development activities, would result in a new product that would bring significant innovation to the global market. Furthermore, it presents significant advancement for the Applicant and its partners since the project requires an improvement of existing, and acquisition of the new knowledge and skills through research and development activities.
Expected project results
During project implementation a new complex system will be developed whose main part will be an autonomous robot, with the current working name FireBot, with the goal of being an on-duty firefighter with the following functionalities:
Autonomous navigation in predefined closed space (autonomy)
Surveillance of potential fire sources or dangerous states which could result in a fire (surveillance)
Elimination of potential fire hazard with the use of thermal vision (prevention)
Detection of early fire stages (spark, smoke, flame) (detection)
The extinguishing of the initial flame (extinguishing)
Project
FireBot informations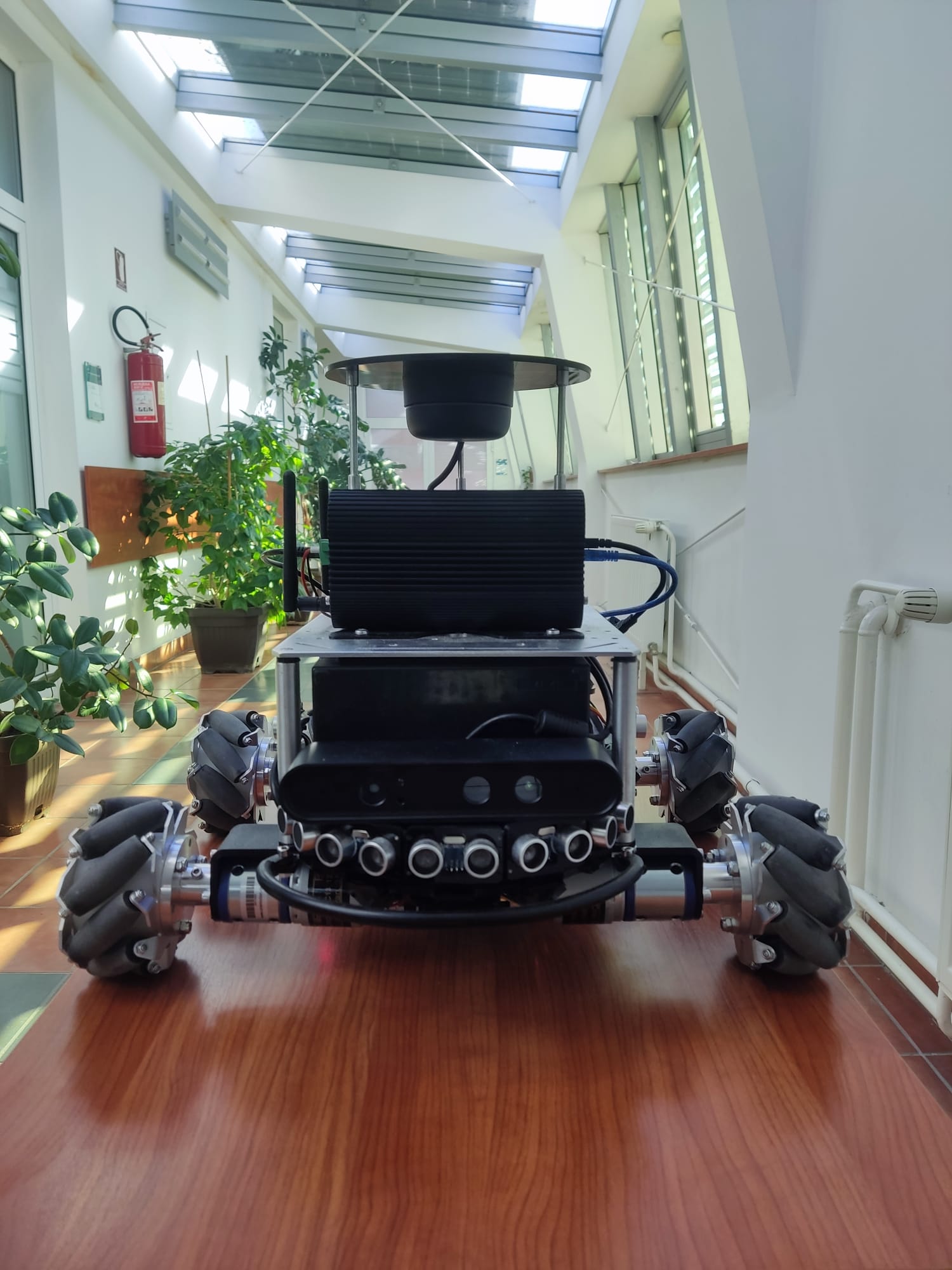 Title: Research and development of autonomous robotic fire extinguisher for prevention, early detection and fire extinguishing (Project code: KK.01.2.1.02.0014)
Bearer: PASTOR - TVORNICA VATROGASNIH APARATA - d.d.
Project partners: FERIT Osijek and Orqa d.o.o.

Fond: European Regional Development Fund
Operational programme: Competitiveness and Cohesion OP 2014. - 2020.
Call: Strengthening new products and services development stemming through research and development, phase 1, call code: KK.01.2.1.02 – version 3
Tender (gross, grant) value: 2.207.945,98 EUR (1.371.570,61 EUR non-refundable)

Duration: 36 months
Project development period: 2020-08-17 – 2023-08-17
Project team: Project team consists of 15 experienced employees with additional 7 new employees of the project bearer Pastor TVA d.d., 7 experienced researchers and 3 new young researchers of FERIT and 3 existing employees with one (1) new employment of Orqa d.o.o. research partner, which results with the total of 36 project team members.

Project lead: Josip Balen, PhD.
Contact: josip.balen@ferit.hr